The recommendation is really written from the bottom of the heart and expresses our honest feelings. And really the words are small to express our appreciation.
To Idan and all GRE team
A heartfelt thank you for all the amazing process that you were a big part of.
From the moment we decide to purchase a land in Lefkada and make the initial contact with you:
We felt that we were in professional and dedicated hands and as time passed that feeling only grew stronger.
Throughout the process, we felt that you cared about us beyond closing a deal, that you maintained our interests during the negotiations throughout the purchase and issuance process as if it were your business.
We were astonished to find that even as far as you are concerned, the deal has been closed and you have apparently completed your job:
You still continued to accompany us and take care of us and our interests.
This feeling was very important to us and gave a lot of confidence in buying land in a foreign country.
We felt that each of the staff did their work wholeheartedly and with a genuine desire to care for our benefit. Starting with the brokerage process, the dealings with the lawyers, the landowners, the architectural firm, the publishing of permits, and all the bureaucracy.
Your involvement helped us and gave us confidence in difficult moments and we felt and feel that beyond business: we created real corporate relationships.
The help in closing the contract through you when we couldn't reach it says everything to us:
We have given you full confidence and power of attorney to sign the contract for us and not only were we not disappointed:
We were pleasantly surprised at every step how much you truly care for us and represent our good.
We believe that your company has tremendous added value: Beyond a real estate company that accompanies the purchase processes, you do your work with all your heart and give the feeling that there is someone to trust. And that there is a professional and dedicated response to every problem in every step.
And the truth: Words cannot describe how much we appreciate and thank you for the counseling, guidance, support and involvement throughout the process.
Keep it up!!
Hello Idan and GRE team,
Our project is just getting started, but at this point we have found it appropriate to thank you and your team for the dedicated care, efficiency and assistance throughout the land purchase process at Lefkada.
In the first phone conversations with Ohad, we felt there was someone to trust and believed we would be able to implement our plans to buy a home in Greece with your help.
The professional guidance, counseling and care we received during our first visit in the island, by Tony and Kosta, helped us make a quick decision to move forward and buy land for construction. We have no doubt that without the knowledge of the area and the great information you provided us, we would not have been able to do it so quickly.
We would like to note your personal, professional, willingness to help and the flexibility you have demonstrated throughout.
Many thanks and continued cooperation in the future,
Rina and Erez Hainsdorf.

Idan Sarussi and all GRE team,
As a couple that has changed their lives and moved to Greece, we want to thank you for the enveloping professional care, solid guidance and legal information throughout, a therapy that has given us confidence and allowed us to place new land and feel at home in a foreign country for the benefit of new life and safe business – and all thanks to you and your professionalism!
Now, besides knowing that there is always someone to help and advise in the professional field, we have gained true and courageous companies.
Idan- waiting for you to celebrate the signing of the contract and to raise a glass for business on the way.
Thanks and thanks again from the heart!
Avi and Eti- Thessaloniki.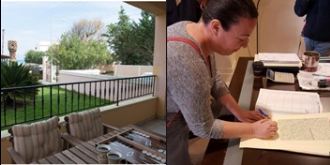 To Ohad and all the GRE team,
When I became interested in buying a house in Greece, it was more of a heartache than a plan to do.
With the support of Ohad, from our first conversation and through the myriad of conversations that followed, my personal dream became a mission we embarked on.
I received a response to all my questions and professional guidance in both home selection and bureaucratic process.
Once the decision was made, Ohad joined me on a property test drive in the amazing island of Corfu and his enthusiasm for all the possibilities we tested was an important addition to the professional advice, and it basically reflects the essence of the relationship with GRE – no longer a cold and thoughtful consulting company but friends accompanying the realization of the dream.
So, personally, I found the house I was looking for and went through the whole process until the solemn contract was signed, with the backing of professionals as I learn to live in a foreign land and feel at home.
Thanks to GRE for all the support
And a special thank you to the adorable Ohad for all the investment, listening and patience.
Continue collaboration!
YASSOU!
Dganit.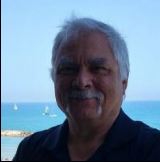 To Idan and all GRE team,
A heartfelt thank you for the dedication and integrity of the staff at Lefkada Island and in Israel.
The attention and patience to move from villa to villa with no time limit, and after deciding what to buy,
A trip to the island.
At the time of signing the contract, I had someone to trust. Everything is done with complete transparency.
Even after buying, they continue to accompany me and guide me in making the villa marketing decision to my satisfaction.
Shmuel Medina- Israel.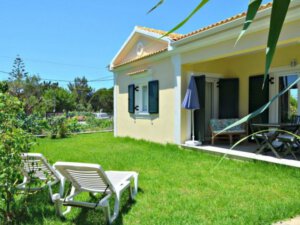 Ohad and GRE team,
Thanks for escorting a neat process that allowed us to make fantasy a reality.
The process of locating the property that began with personal and pleasant meetings with Matan in our apartment and continuing the tours in Lefkada, Tony and Kosta, and in Corfu, with Diana and Sarah, soon led us to formulate a decision on what property was best for us.
Locating the property, incidentally in Corfu, is the pleasant part of the whole process. Translation of the decision into a contract and strong acceptance is not trivial, especially in a foreign country, a foreign culture and typical Greek behavior.
This stage was also characterized by full cooperation and support, this time – from your part Ohad. We acted as partners and not just as two parties, supplier and customer.
Not every day ends such a process when the customer is in genuine friendship with all the parties involved in the process from the seller, through attorney, notary, CPA and of course the supplier who cared very much about the entire orchestra.
Although the process is over, I have the feeling that the cooperation is still ahead of us.
Thank you and good luck to all of us!
Eyal and Nurit.